The clubs e-mail newsletter has moved to Topica.
I have manually moved all of the previous subscribers.
New subscribers please join by typing your email address here:
Any questions or comments regarding the new service?
E-mail Me

The Ranch class will be a jackpot class
for the 2002 season!
Low entry fees and and a chance to win $$$ too.
How can you go wrong?


What a year!
SADDLES by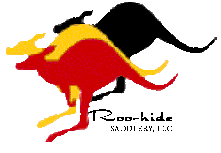 BUCKLES by


Please bookmark us and check back frequently
for show schedules and updates.
Contact Information
Telephone

(805) 688-4936

Postal address

Cathy Shelly, Secretary-Treasurer
PO Box 311
Los Olivos, CA 93441